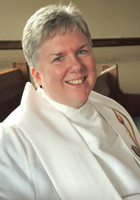 REVEREND ANNETTE TAYLOR
Minister
Annette Taylor has been our minister since August 2014. She grew up on a farm near Oshawa, and has a Bachelor of Mathematics (Computer Science) degree from the University of Waterloo, and a Master of Business degree from McMaster University. She worked as a project manager for IBM Canada before returning to school to obtain a Masters in Divinity from Emmanuel College at the University of Toronto. In the midst of her theological studies Annette took a leave of absence and lived in Clyde River, Nunavut for fourteen months while working as the director of their family resource centre.
Before arriving in Swift Current, Annette spent five years in ministry with Living Shamrock Pastoral Charge in Wynyard, SK and four years as the Executive Director of Calling Lakes Centre, near Fort Qu'Appelle. Annette is thrilled to be living in balmy Southwest Saskatchewan and sharing ministry with this open-minded, spirit-filled congregation.
MICHAEL OROLA
Custodian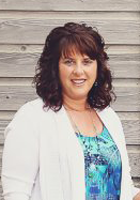 PATTI MCCLEARY
Office Manager
Patti McCleary has been a member at First United Church since 2005. Patti received her Secretarial Studies certificate in 1989, worked for an accounting office in Swift Current for six years and then at RBC in Kindersley, SK for two years. Patti and her husband, Scott, returned to Swift Current in 1997 where Patti then stayed home to raise their two young daughters. Patti started her employment with First United Church as Financial Clerk in 2003 and then moved into the Office Manager position in September of 2004 when Marg Trytten retired. Patti is involved with various working groups at First United and also plays the pipe organ for funerals and Sunday services. As the office manager in a busy church, Patti is the "go to" person and she is always trying to keep things organized and running smoothly. She enjoys working with all of the staff and congregation.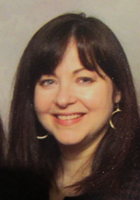 RHONDA LOTOCHINSKI
Office Manager
Rhonda Lotochinski has been a member of First United for many years. Rhonda comes from a background in computers. She previously worked as the Network Administrator at Spargroup/National.  After a few years of being a stay at home mom Rhonda began a job share position with Patti McCleary as Office Manager in 2009. Rhonda also has a casual position with the Cypress Health Region as Receptionist/Office Assistant. Rhonda is involved in numerous committees and working groups at First United. She loves the diversity of her job at First United and enjoys working with the congregation.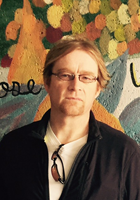 JAMES MCLAUCHLAN
Choir Director
James McLauchlan has been involved with the United Church of Canada for over 20 years as a member, choir member and currently as Music Director. He is also an Accredited Music Therapist, music instructor and performer with a bustling private practice here in the Southwest. First United Church has been his spiritual home for many years now and he is grateful to be working in partnership with our minister, the congregation and church council to invest in its future. It has been his pleasure to work with our outstanding choir and gospel band for the last few years. They both support his passion and challenge his continued growth as a conductor, musician and friend.
A diverse and deeply spiritual music program has developed here at First United and James welcomes all who are interested in participating in the choir, as a guest soloist, or in our gospel band. Rehearsals are Wednesday evenings at 7:30 p.m.